About
An international class services to our client is the top most priority to us and we have been succeeding in it since 2013
We have been Planning trips and Holidays since last 20 Years
Whatever be your holiday and travel plans, we make it come true, Come experience the world with Acorn International - The Ultimate Travel Planner.

Our journey began in 2013. Acorn International offers a complete range of holiday and travel services.

Our mission is to continue providing affordable holiday packages which makes travel more accessible to a broader audience and encourage people to explore new destinations, cultures, and experiences.

In case you imagine that your trip will be designed by someone else or you want someone more trustworthy than your friends and family, you can simply trust "Acorn International".
Not only this, we are linked with the large number of transportations, hotels & resorts, spread throughout India & abroad.

Therefore, you will never have a problem finding Flight, Hotel, Resort, no matter where you travel. If not, then we have another reason why you should trust and choose us.

We are an allied member of the Indian Association of Tour Operators (IATO), Tour Operator Association of Uttarakhand (TOAU) and also Uttarakhand Tourism Development Board (UTDB).
Why Choose Us
you can count on Acorn to be available to help you in ensuring that your clients have a memorable holiday experience!

Experience Skills
More than 15 years
Expert Guides
Highly efficient teams

24 hours Services
Never let you down.

Cost effective
Better than others.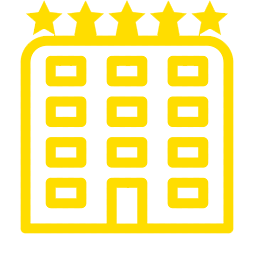 Trusted Hotels
Class hotel partners

High Quality
Zero compromise policy.